12 March 2021
Testival Meetup #62
by Željko Filipin
Online meetups continue. Out of about 70 registered attendees, about 30 was present.
Regular talks
Ajdin Mustafić - Road to Behavior Driven Development
Ajdin's audio was cutting out, I didn't understand almost anything he said. 🙁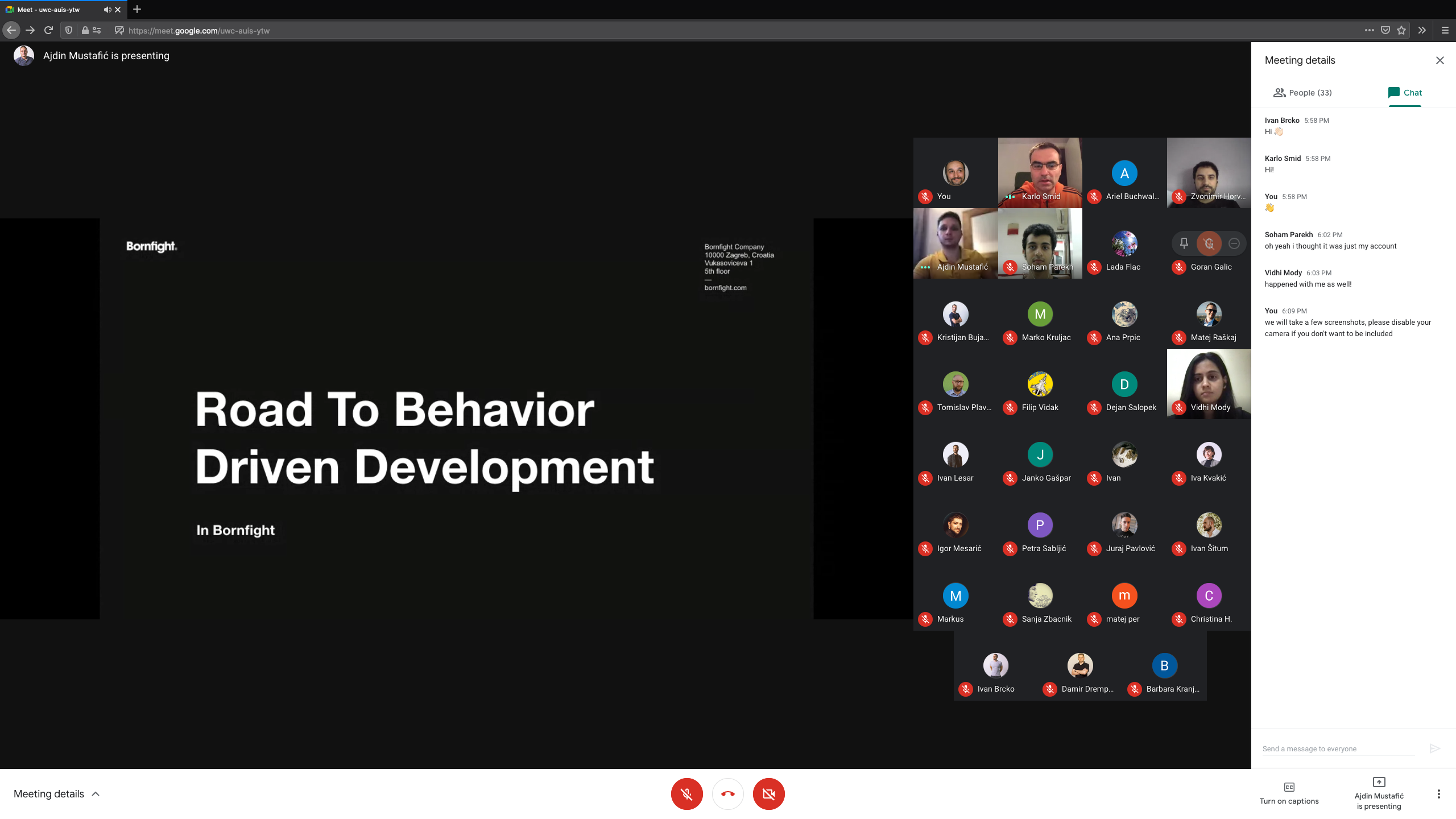 Vidhi Mody - "Bump"ing up WebdriverIO: v4 to v6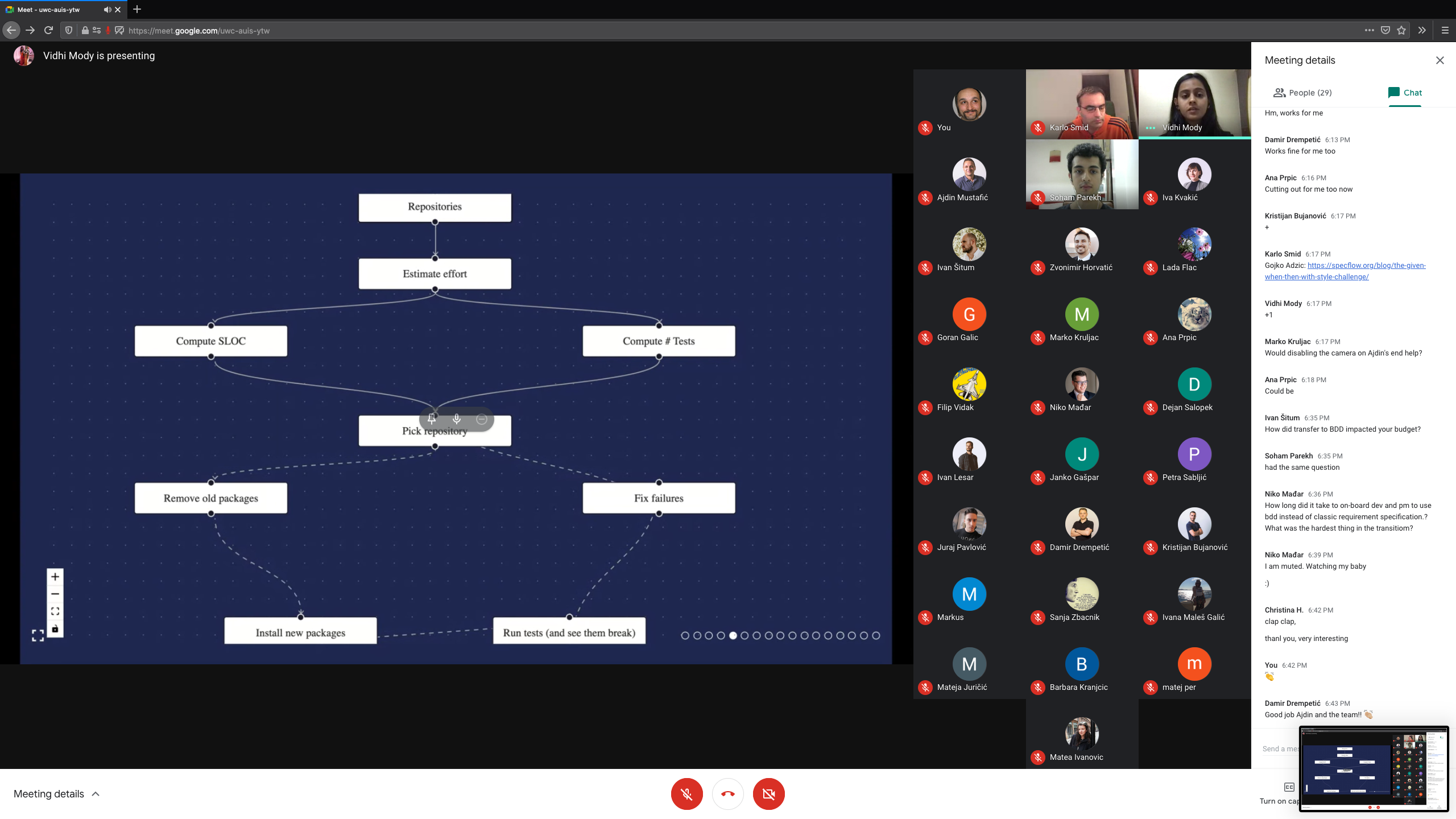 Soham Parekh - Comparing JavaScript Browser Automation Frameworks: Cypress vs Jest-Puppeteer vs WebdriverIO vs Playwright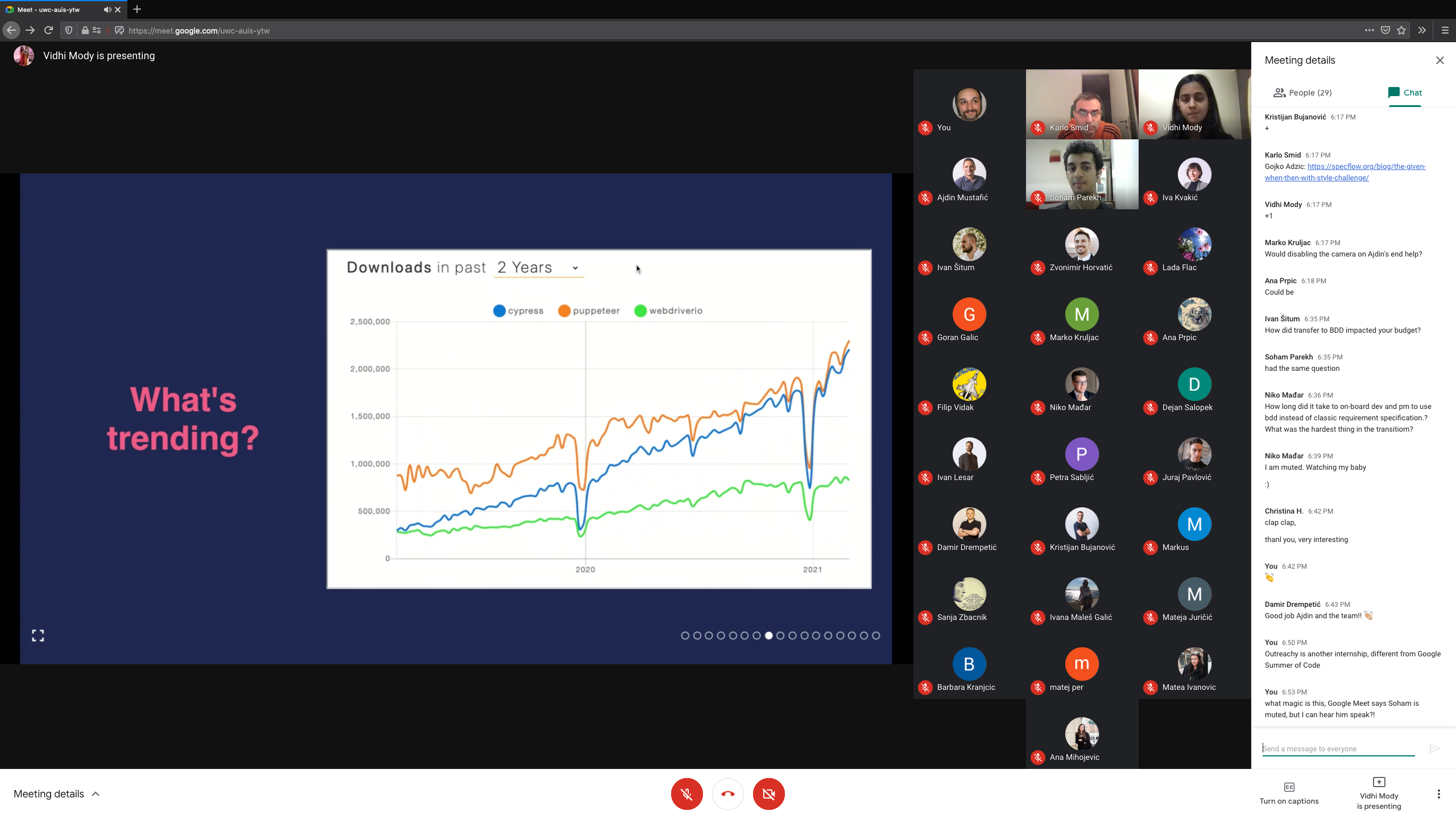 Vidhi and Soham talked about their Google Summer of Code internship.
Lightning talks
Karlo talked about an online conference he attended.
I've talked about the books I've read last year.
Links
tags: event - organizer - photo - speaker - testing - testival - wikimedia